Tom Heinemann
– a view on critical, investigative journalism.
Today, it's hard to see the differences between reports across the whole range of the media. The fragmented nature of news reporting creates the impression that tenacious, in depth and critical reporting is long gone. My experience is, that only a handful of a few editors are prepared to invest the necessary time in long-term investigations.
A s a self-employed journalist with more than 30 years experience, however, I have specialized in investigative, in-depth journalism – and it works!
Applying for access to public documents – hidden or long forgotten – or the systematic use of CAR (Computer Assisted Reporting) can contribute towards un-covering critical conditions in the society, at home and abroad.
As an independent journalist, I feel that I have an obligation to be like the "stone in the shoe" – constantly asking penetrating questions about decisions made by powerful public or private institutions and individuals.
Journalism is a privilege, where you can sometimes talk on behalf of large groups in society or get the opportunity to describe the consequences of an individual man or woman, where previous or upcoming decisions have left them without hope, a voice, or any belief in their future.
That is a privilege – and that is what drives me.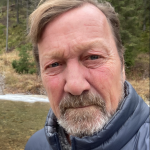 Tom Heinemann,
(1959. Married to Photographer, Lotte la Cour)
Board member of The Adventurers' Club in Denmark
Curriculum Vitae 
2022
Work in progress on an international series of documentaries
2021
Appointed as Assistant Professor in "critical, investigative TV-journalism" at the TV-school in Lillehammer, Norway
2019-2021
Due to the damn virus, I have not been able to do what I like most. Travel, film and document how the World is still not a fair place.
2018
Courage – Journalism is not a crime
– is a story I did with generous support from International Media Support (IMS). It's a story about three, truly outstanding journalists who has been jailed, harassed and bullied for doing their job.
2016
Bitter Grapes – Slavery in the vineyards – is a documentary on the harsh conditions in the South african wine industry.
The film was made exclusively for DR, SVT and NRK – three of the public service broadcasters in Scandinavia
2015
A Heart That Never Dies – a series of six films – made in collaboration with Norwegian film maker, Erling Borgen -on some of the most courageous people this wold have seen.
The series was made exclusively for DR2, NRK and SVT – the three major Scandinavian broadcasters
2013
"The Carbon Crooks" – a documentary film about Carbon, Credits and Crooks
–
2010/2011
"The Micro Debt"
– a critical look into the dark side of Microcredit. For decades Microcredit has been hailed as the #1 solution to eradicate poverty.
However, interest rates from 30 to 200 % makes it impossible for most poor loan takers in Mexico, India and Bangladesh to pay back their loans.
The film is produced for NRK and with SVT and DR as co-producers.
Receives several awards.
2009
Receive – for the second time – and together with his partner, Erling Borgen, the award: "Outstanding Investigative Journalist"
for the film "The Bitter Taste of Tea"
2009
Receive – as the first ever – the "Timbukto Prize" for his critical journalism on global issues
2008
"Flip The Coin – The Bitter Taste of Tea"
The film revealed how millions of tea-pickers in Bangladesh, India, Sri Lanka and Kenya are working and living like slaves for
large multinationals and local conglomerates. But the big surprise was actually how Fairtrade/Max Havelaar,
which promises consumers better conditions, proved to be a multinational group with at least as much "mess in the ethics."
The film is sold for distribution in the initial 10 countries and has won "The Al Jazeera Film Festival" and the FAO "OSIRIS" – award.
2008
"Flip The Coin – A Tower of Promises"
The film revealed how two of the world's largest telecommunications company, Telenor and Ericsson violated all laws
and regulations and its own ethical guidelines for the production of mobile towers in Bangladesh.
2008
Nominated to the Cavling Prize for "A Tower of Promises".
2007
Awarded – as the first ever – "Outstanding Investigative Journalist".
The award was presented during the annual meeting of the Danish Association of Investigative Journalism (FUJ).
2005-2006
"A Killer Bargain"
Produced for DR1 on the production of cotton and textiles in India.
The film is sold for display in some 15 countries. The film also received 14 international awards,
including "Prix Italia", "Envirofilm", "Ibiza Intl. Film Festival","GZ Docs" etc.
2006
Nominated for Cavling Prize for "A Killer Bargain".
2006
Receives (along with a colleague) the "Boarding Prize" for 2006 in the case of "The pig barons and the mess they created in Eastern Europe."
2005
Nominated for the Cavling Prize (Equal to the Pulitzer Prize), together with a colleague for uncovering Danish pig farmers
environmental devastation in Eastern Europe.
2000
Co-received DR's "Kryger-prize" for a series of agenda-building programs for National Danish Radio, P1 (DR).
1995-2004
Editorial member of DR's Documentary Group.
Tom Heinemann has produced more than 20 radio documentaries broadcast to P1. Including "The Great Experiment" (on Monsanto),
"The real slaves of Fashion" (on slave labour hired to produce clothes to Tommy Hilfiger and others),
"The Challenger" (the royal Danish air force hopeless purchase of an aircraft), "The Company Man" (on medical consultants in dual roles),
"The Driverless Metro" (on the economic and time scandals during the construction of the Copenhagen metro) etc.
1991 – 2003
Associated to the daily current affairs radio programme, "P1 Orientering" at the Danish Broadcasting Corporation (DR) as a freelancer reporter.
Tom Heinemann has written and co-authored several books, reports, and has co-directed several other investigative TV documentaries.
He is a longstanding member and Treasurer of the Danish Association for Investigative Journalism (FUJ)
Tom Heinemann often teaches and lectures on investigative journalism at universities, colleges and high schools.
The films are also used frequently in educational contexts.
Guest lectures in Jordan, Bangladesh, England, Macedonia, Norway and Sweden.